Latvia successfully operates the programme "School Milk and Fruit". This is an opportunity for children and young people to receive dairy products as well as fruits and vegetables three times a week free of charge. Beneficiaries are children in kindergarten and 1st – 9th   grade students.
During the emergency, the program has been interrupted, but hopefully products will be available to children and young people again in the new school year.
The Rural Support Service of Latvia has compiled interesting facts about the programme, for example: during the school year children consumes milk and vegetables in amount, which would gather in a 1 km long train.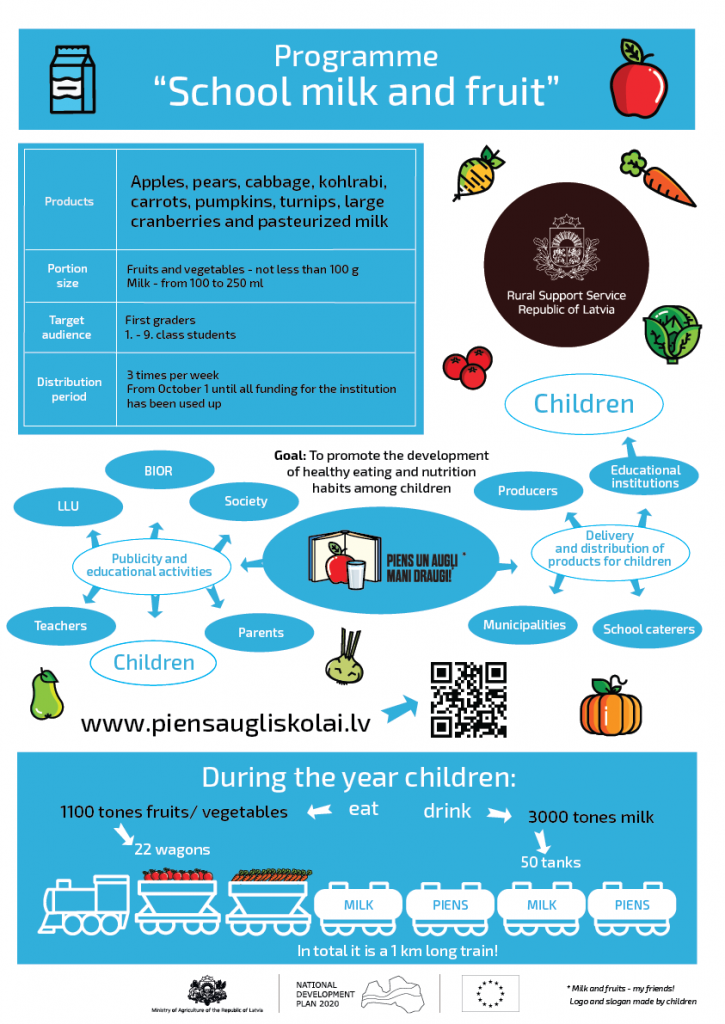 22.04.2020.