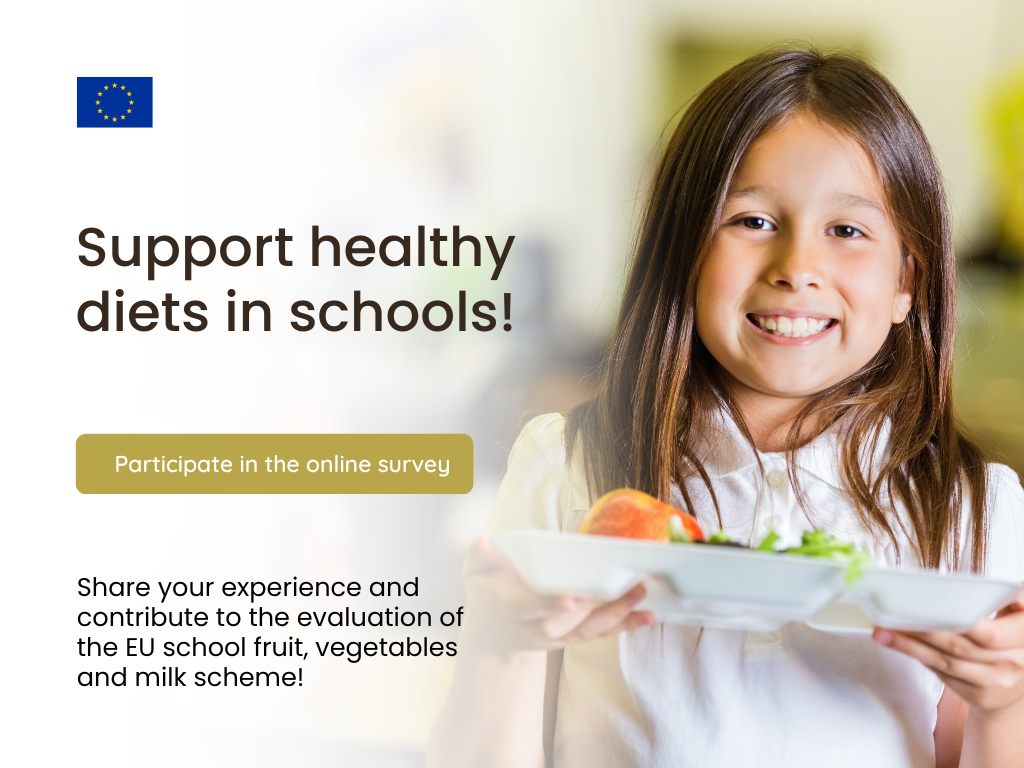 Until October 14 European Commission organizes a survey about the European Union's support programme of fruits, vegetables and milk supply to educational institutions. This programme has gained great popularity among children over the years with free fruits, vegetables and milk offer every day.
Parents, teachers and experts are invited to participate in the survey. Answers and evaluation of the programme can be submitted electronically:
parents (for children aged 2-19)
teachers (early, primary and secondary education)
stakeholders and experts (researchers, representatives of state institutions, organizations, associations, companies, etc.).
Thank you for your opinion!
Publicēts: 06.10.2022